Recently, while surfing through Pinterest, I came across something called newspaper/book art. It is where people draw and paint on old newspapers or book pages. The artworks were looking fabulous and thus I thought about giving it a try.
Check out my very first concept art titled "Rowing through the Classifieds". A simple yet unique watercolour painting that conceptualizes our struggle through life. Below are photos of the painting itself as well as some with the art supplies.
Final Painting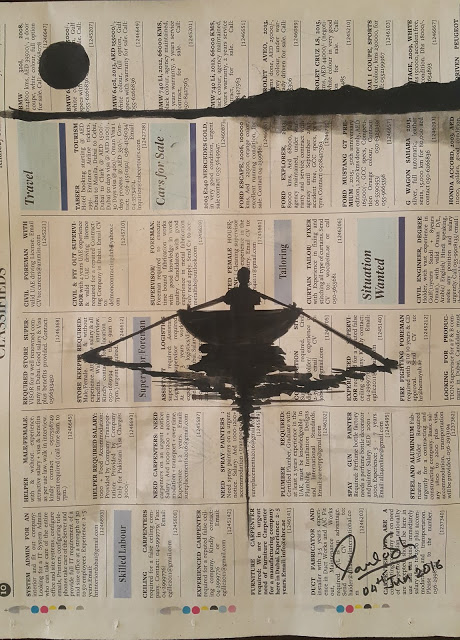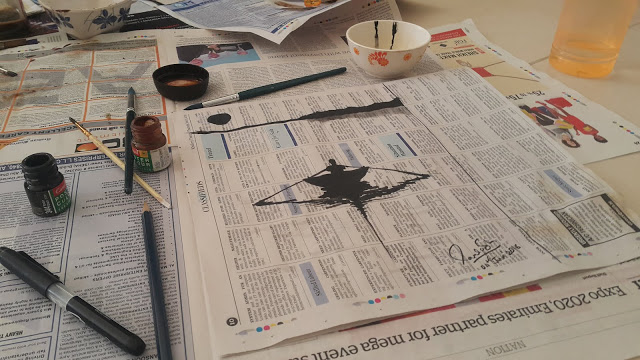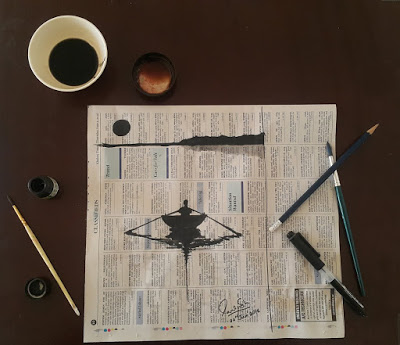 Special Thanks to Saniya for motivating me and pushing me to get this done.
I am sure you will also like my latest Artwork blog post on #PolygonArt. Do check it out.