Here is my selection of noteworthy highlights from Microsoft Power BI November 2021 Feature Summary.
Reporting
New Format Panel (Preview)

We are now getting into the Win 11 UI design
I am not sure if I really like it yet, it feels too much cluttered, boxes inside the already collapse menu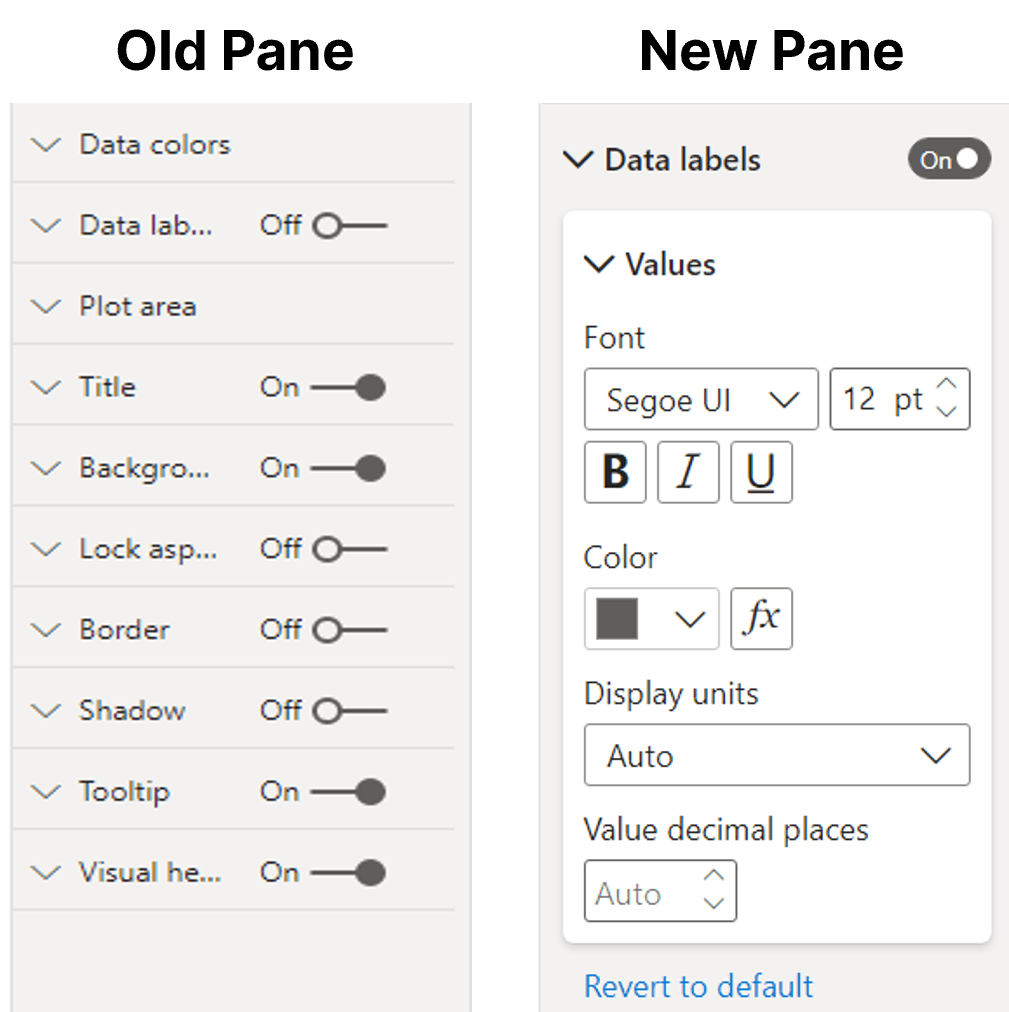 Page and Bookmark Navigators

We now can have all Pages Navigation Buttons with a single click. We also get custom Styling panes for both with additional Show/Hide functionality for specific pages
I am not really a big fan of this as I usually suggest my users publish dashboards/reports into Apps which has a default left Navigation Bar. Unless you are creating a menu-driven web-page like experience, this is not really for you
Text Box Superscript / Subscript and Bulleted Lists

We finally get one of the features that I have wanted forever.
You can now format text inside textbox as superscript, subscript and bullet lists

Pie and Donut chart rotation

By default all values are arranged in clockwise order, you can now rotate it so as to position it as you like
This will be helpful when you have multiple small pie pieces that don't get proper visibility

Data Connectivity
Google Sheets (New Connector) (Preview)

I remember, all the struggles I had to undergo to connect to Google Sheets over the years.
This is still in preview, will definitely check it out.
If you like this content or want me to stress on something, feel free to reach out to me at me@saurabha.com with your comments, suggestions and feedback.
Check out my previous post titled #PowerJanta – Power BI October 2021 Feature Summary. To know more about #PowerJanta, click here.
Image Credits: Microsoft's Official Power BI November 2021 Feature Summary