Restarting the old #PowerJanta series where I noted down key features that I liked the most. Here is my selection of noteworthy highlights from Microsoft Power BI August 2023 Feature Summary.
Reporting
Layout switcher
We now have new buttons at the bottom to switch between web and mobile layouts quickly.
On-Object Interaction (Preview) – Updates
Resizing and positioning to the on-object menus
We can now resize the on-object menus, it's a small change but really useful when working with multiple field names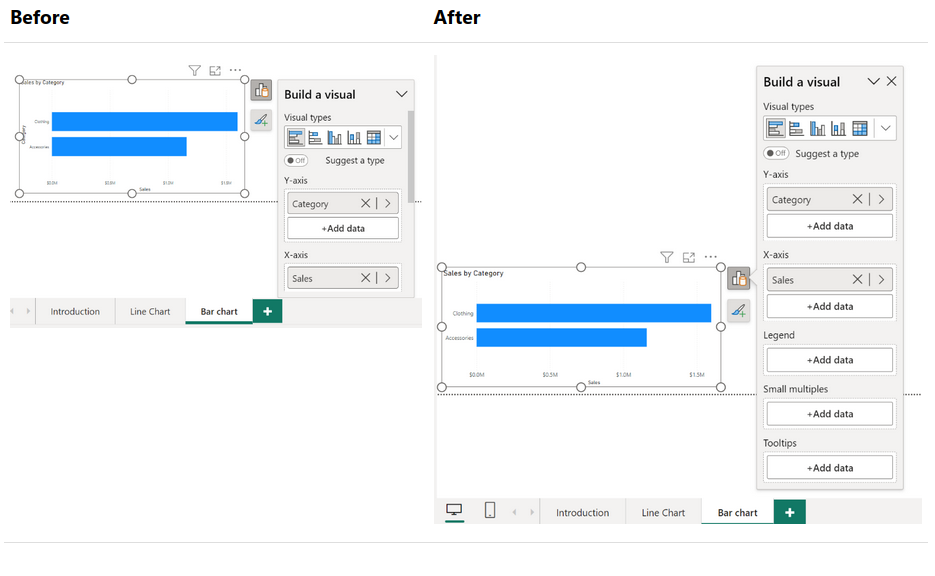 Mobile
Choose your start-up content
Now you can choose which report to open automatically whenever you open Power BI Mobile app
If you like this content or want me to stress on something, feel free to reach out to me at me@saurabha.com with your comments, suggestions and feedback.
Image Credits: Microsoft's Official Power BI August 2023 Feature Summary